Ceramic Crowns
Case: Ceramic Crowns

Patients did not like the dark shadow in the gum around the front crowns. Dr. Kim replaced the previous metal ceramic crowns with ceramic crowns. Notice the crown colors blending in naturally with other teeth and the dark shadow in the gum is no longer present.


Before
Before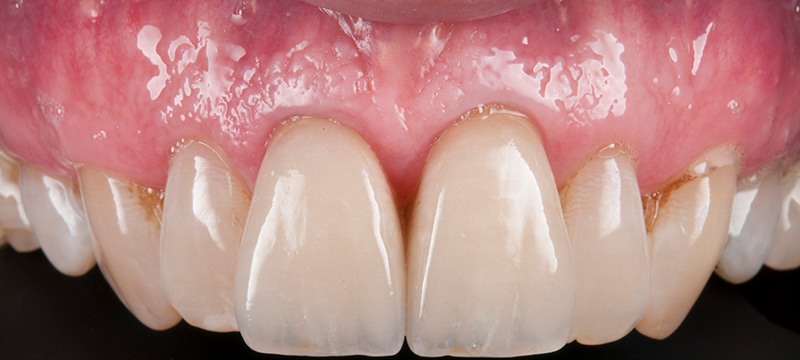 After
---
Case: Implant and Ceramic Crowns

Patient was in a bike accident and lost her tooth and broke several others. A Dental Implant was placed and the broken teeth were restored with ceramic crowns. Patient was happy with the esthetic result.


Before
After
---
Case: Ceramic Crowns

Patient had extreme sensitivity with her previous crowns in the top front and wanted to resolve her symptoms. Dr. Kim collaborated with multiple specialists (Endodontist, Periodontist) to solve her underlying problem that caused the sensitivity and placed new ceramic crowns. When the treatment was finished, patient no longer had any sensitivity and was extremely satisfied with the new esthetic restorations.


Before
After
Before
After